The levee of the waves in Ngemboh Beach, Ngemboh Village, Ujungpangkah District, Gresik Regency, East Java, Indonesia, broke down. The incident occurred at approximately 8:00 p.m. on Jan. 28.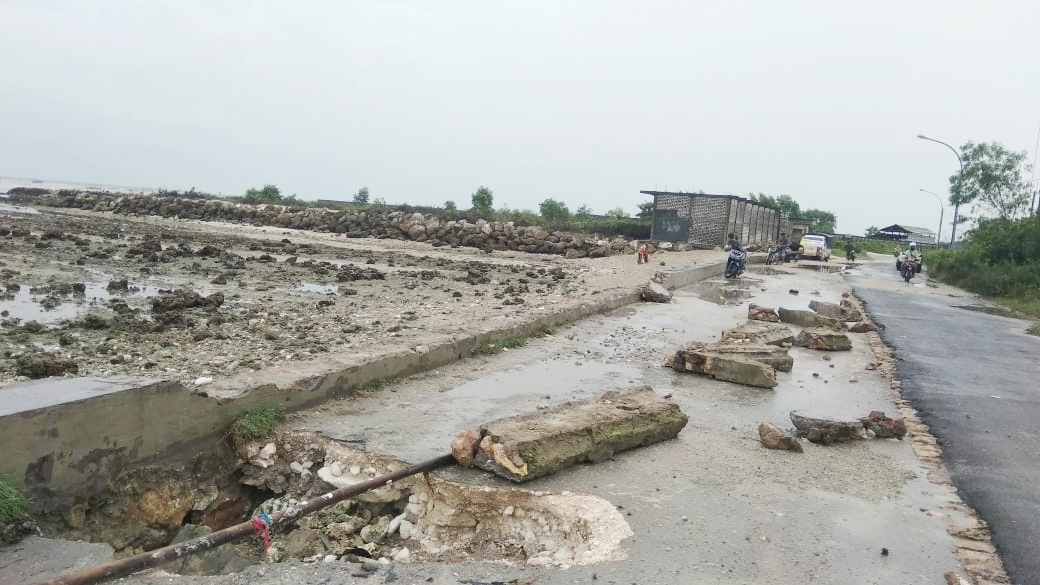 Jazilah – one of the local residents said, indeed the last few days the wind on gresik's North Coast is very strong and the waves are big.
"The incident broke down last night (Thursday, 29/1/2021) at about 8:00 p.m. Because the embankment broke, the sea water got into the road" explained Jazilah to the media crew, Friday (1/29/2021).
Monitoring in the field, materials in the form of concrete and stone traces of the broken embankment to enter the highway connecting between Ujungpangkah District and District Panceng, Gresik.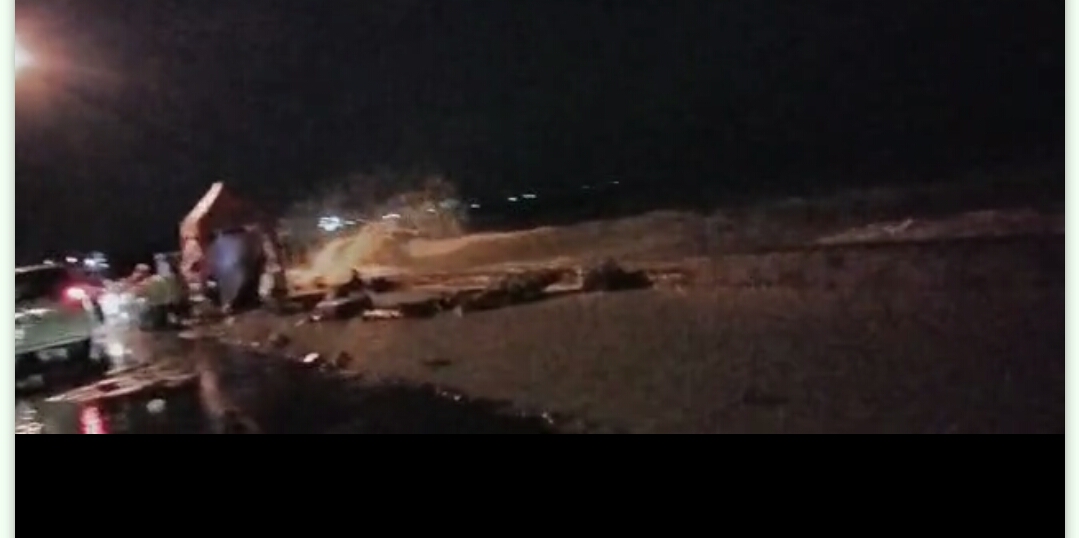 Jazilah estimated the height of the waves reached 3 meters, he claimed that this time the embankment broke due to the hit of the waves.
He hoped that the government would soon take a stand and repair the infrastructure damaged by the waves. Because, if not immediately handled, it is feared that a large wave hits the settlements.
"We expect the government to take action and move quickly to repair the damaged waves" Jazilah said.
Meanwhile, The Chief Executive of Gresik Regional Disaster Management Agency (BPBD), Tarso Sagito, said that the unfriendly weather has been happening lately, ranging from strong winds to large waves.
Related to the incident of big waves in Gresik Ngemboh Beach to make the anchoring of the waves broke, Tarso admitted that he had not received an official report from his ranks.
"Not yet mas" replied Tarso briefly via instant message to the media crew. (Bass/Saf)